Hard Surface Floors: Hard floor surfaces such as vinyl, ceramic, stone, tile and grout, marble and wood each call for specific products and methods of care to maintain the best possible appearance for your home or facility. The professional staff at ServiceMaster Utica utilizes business leading practices to extend the life and looks of your hard surface floors. By utilizing the best floor care products and most innovative equipment and methods for optimal effectiveness
ServiceMaster of Utica in Utica, new York offers hard-surface floor care which includes: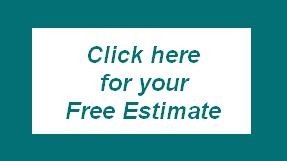 Maintaining your best professional appearance

Enhancing slip resistance, increasing safety for
your employees and customers.
Utilizing the most current innovations in hard-surface
floor care.
Protecting your hard-surface floor investment and
avoiding early replacement.
When regularly and correctly maintained, your hard-surface floors can do more than create good impressions on your employees and guests. Attractive, well maintained floors can help enhance your professional image and provide a clean, safe working environment for your employees.
ServiceMaster Clean®, in partnership with Slip and Fall Solutions, offers a slip-resistant floor refinishing (No-Slip Treatment 5100) which will ( help protect customers and employees from injury and you from liability exposure. This is ideal for many flooring surfaces including ceramic tile, porcelain tile, safety tile, quarry tile, glazed tile, concrete, natural stone, ceramic/porcelain bathtubs and unsealed marble. This refinishing process improves slip resistance, does not acid-etch (an invasive process which generally increases the floor's pore size, allowing dirt, grease and oil to soil the floor more quickly) and does not compromise the surface appearance or color.
Contact ServiceMaster of Utica today and we will customize a hard-surface floor care plan for your specific home or business needs.
©2011 ServiceMaster of Utica. All Rights Reserved
An Independent business licensed to serve you by ServiceMaster Clean®
Serving the Utica, New York area including Oneida, Herkimer and Fulton Counties.