The most advance capabilities for clean, healthy work environments

Count on ServiceMaster of Utica commercial specialty cleaning to enhance your image and provide a healthy, well-kept environment. From annual maintenance to regular cleaning of carpet, upholstery, cloth dividers and everything in between; we're dedicated to exceeding expectations. Carpets, upholstery, cloth dividers in offices get soiled from various sources and often need cleaning. Vacuuming, proper spotting, cleaning the soiled areas and vacuum extract with high powered extraction equipment are some of the services available to keep your facility looking its best. Whatever your service needs, we can tailor a plan just for you.
ServiceMaster of Utica offers maintenance programs for carpets, floors and upholstery in a variety of commercial industries such as: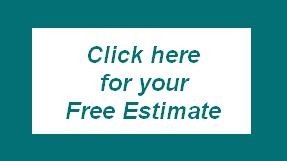 Healthcare Industry




Education Facilities




Hospitality Industry
Maintaining a clean, polished image is imperative in any industry; from gleaming hard-surface floors to well-maintained carpets.
Carpet and hard surface floor care by ServiceMaster of Utica offers custom maintenance programs for commercial facilities throughout Oneida, Herkimer and Fulton Counties of New York State to help:
Maintain your professional appearance

Reduce wear, especially in high traffic areas

Extend the life of your flooring investment

Enhance slip resistance of hard surface floors, increasing safety for employees and customers.
Other Commercial Cleaning Services include:
Post Construction Cleaning
Once the job has been completed, look to ServiceMaster of Utica for all your post construction clean up needs. Rely on our experienced staff to clean up dust, dirt and debris left behind by construction crews.

Other Specialty Cleaning
We specialize in other types of commercial cleaning as well, including window cleaning, tile & grout cleaning and more.

.
.
©2011 ServiceMaster of Utica. All Rights Reserved
An Independent business licensed to serve you by ServiceMaster Clean®
Serving the Utica, New York area including Oneida, Herkimer and Fulton Counties.